---
Bridget Jones explains why she prefers Mike to Joel
---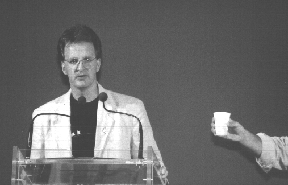 Jim Mallon introduces the newest cast member: Thing.
---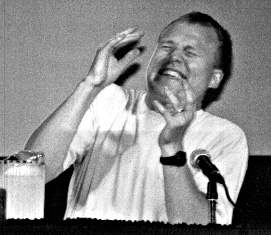 Mike Nelson inadvertantly leaves his Agonizer in front of Kevin Murphy
---
Mary Jo Pehl reacts to the news that Mike has gotten in touch with his feminine side.
---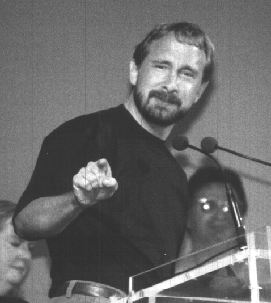 Trace Beaulieu performs a brief excerpt from his one-man show, "Uncle Sam, I Am."
---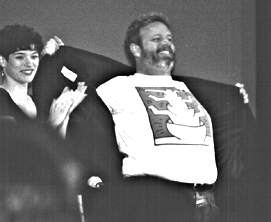 Kevin Murphy slightly mishears a request from the audience to "Show us your hairy chest."
---
Back to Bren's homestead
---